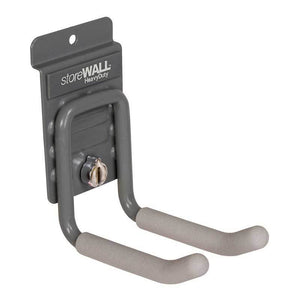 storeWALL HK-UNIV Universal Hook
Regular price
$11.95
Sale price
$13.20
Product Features:
Got a ladder (or two)? How about a garden hose? Or maybe you change out your expensive rims when the winter weather hits?
If you answered "YES" to any of the above questions, then the storeWALL Heavy Duty Utility Hook is for you!
Pre-installed CamLok keeps your items in place, and the hooks on the wall!
Load rating: 50 lbs.
The all-purpose hook for garage storage.
It is ideal for yard tools, hand tools sports equipment and many additional storage tasks.
Includes lock in place CamLokTM.
Dimensions:
Lifetime Warranty