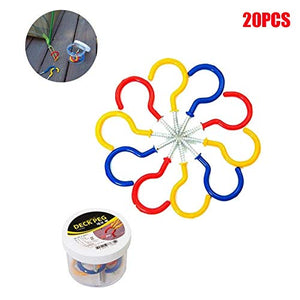 FuLanDe Ceiling Hooks,Screw in Hooks Ceiling Hooks,Cup Hook Holder for Hanging Plants Mugs Kitchen Utensils Wind Chimes Indoor and Outdoor Use Question Mark Shape Hooks Color Mix and Match
Regular price
$0.97
$0.00
MATERIAL-PVC coating layer,galvanized steel core with self-tapping screw.
UNIQUE FEATURES-Smooth coating without burr,sharp screw tip keeps easy mounting.Sturdy,rustproof and eco-friendly.
EASY TO USE-No need extra screw or nail,just screw it in by hand.It's perfect for outdoor activties,traveling,camping.
HOUSEHOLD VERSATILITY-Organize your kitchen by hanging cup,pot,or other kitchenware.Also use for curtain,light,photoframe,etc.
NOTICE:You'd better pre-drill pilot hole for hardwood or hard wall.
FuLanDe Amazon ASIN B07JWD1TZ6 Home & Kitchen Storage & Organization , Home Storage Hooks , Utility Hooks