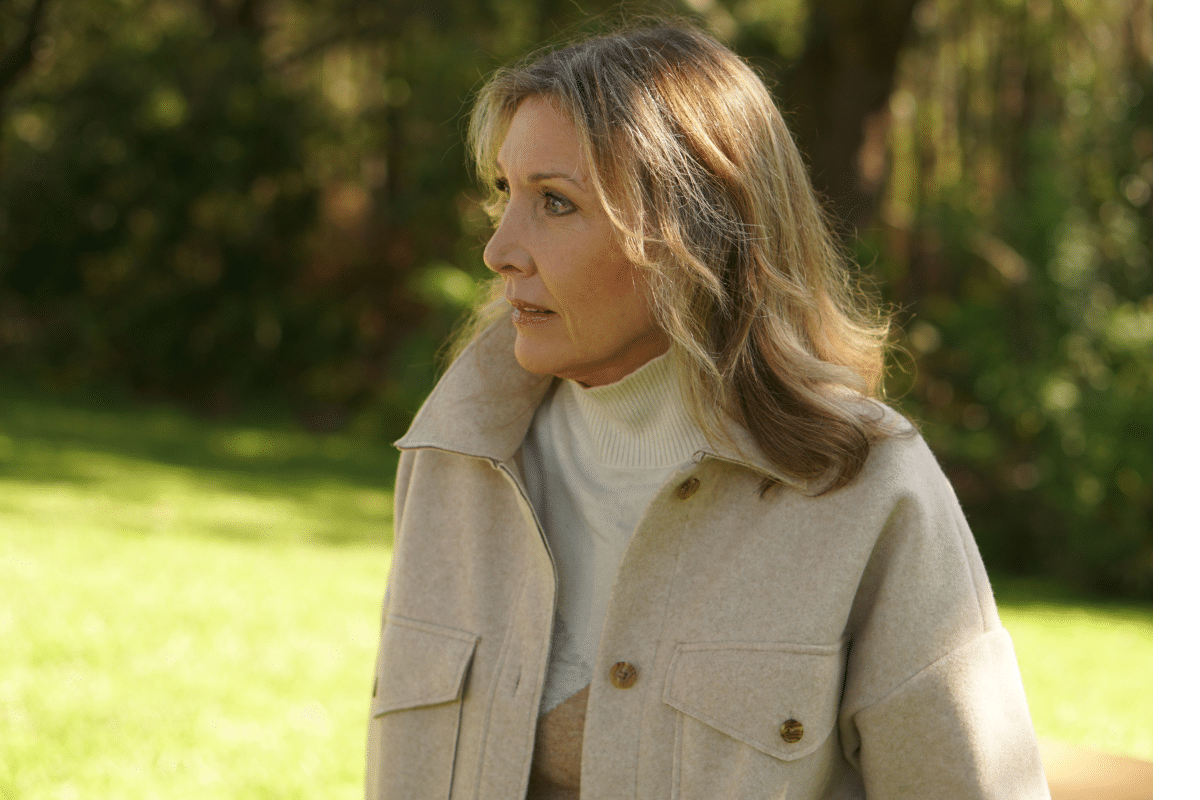 This year, I put together lots of outfit collages filled with my favorite modern classic pieces, which are sprinkled through the blog, newsletter and on Pinterest. I kept track of your favorite pieces–the things you clicked on the most and bought through Sharing A Journey. (When you click on the links on my website, I get a small commission which helps keep the blog going. This commission does not affect the price of the pieces you purchase–and thank you so much for your purchases–it really helps). In any event, I get to see what you like and don't like. I thought it would be fun to put together a post with all our favorite outfits and have them all in one place.
For those of you who don't get the newsletter, each week I share an outfit of the week as well as beauty, skin and hair care items Brooke–our beauty editor, and I are really loving–so you won't have seen some of these outfits and pieces. If you'd like to sign up for the newsletter, you will also get a free guide-Questions to Ask Before You Shop for Clothes. I will hook you up!
This is the spot each month where you will find the best of the best–yours, mine, ours. The things that we all loved enough to click and buy this fall. Many of these items will see those of us who live in warm climates through the winter, while Northern girls will enjoy layering coats and scarves over these beautiful items knowing that they look amazing, no matter how many layers they may be wearing to keep warm.
I own the Spanx faux leather trousers-and wore them on repeat last year. They are comfortable and stylish. Perfect for wearing at home and out and about. The work tote was a fan favorite–several of you purchased this beautiful bag. And Brooke's pumpkin spice latte candle was a huge hit–12 of you purchased it!.
Seasonal Dressing in the South
Seasonal dressing for those of us in southern locations is mostly expressed through color palettes, accessories and slightly heavier fabrics.  Changing up our wardrobes, even if it is unpacking clothes dedicated to each season is important, I think.  It cultivates  is a sense of cleansing and putting away clothes from the prior season, and heralding the season to come.  I find I am more conscious of the nuances each season brings when I do this–plus, I enjoy and look forward to seasonal changes.
Like most of you, I wear jeans and leggings a lot in the winter.  We spend a lot of time outside, both for exercise and getting lunch–for us, the winter months are cool and we do wear sweaters, jackets and boots, hats and heavy overcoats are rarely worn. Here in Florida, the people who live here year around tend to wear "winter" clothing–jeans, sweaters, and our favorite boots and booties during the colder months. Meanwhile, visitors wear shorts, t-shirts and flip flops.
You guys loved booties this year! Several of you purchased the Burberry Chelsea Bootie, pictured above, as well as the riding boots. You also purchased the booties in the dress collage below–they were on sale but still aren't a bad price.
Seasonal Dressing in the North
Dressing seasonally in the north is clearly a function of the weather. Cooler temperatures, snow, rain and wind play a role in our clothing choices. Interest can be added through accessories such as scarves, boots, hats and gloves. Color and texture play an important role in keeping our spirits buoyed during dark and dreary months as well.
Cozy sweaters, joggers and slippers are great for at home outfits during the winter months–much like the clothing worn in the south at home.
While southern girls are drooling over this season's sweaters and cardigans, northern girls get to actually wear them. Sharing A Journey readers are loving sweaters, booties, jeans and handbags this season.
I have several items from this collage! I bought the Beverly jeans and the cashmere polo–it comes in cream and black as well. So perfect for tucking into a pair of joggers on a cold day at home, or with jeans and a blazer for a great "out and about" look. I also bought the envelope bag and booties. These pieces will be perfect for fall and winter.
Determining the Clothing We Need for the Upcoming Season
We all know when we need a new coat or a new pair of shoes–but when we are consciously curating our wardrobes, more thought goes into what we choose and why. Gone are the days of cookie cutter wardrobes-a set number of dresses, suits, pants–etc. Today, we take the time to figure out exactly what we need going into a new season based on both the weather and our lifestyles. If you don't have my fashion questions worksheet…you might want it…plus you get the newsletter…
I take note of how I am spending my time and what I have worn in years past for those activities.  We go out to eat—and I like to wear something cute to do that, we run a few errands, work out at the gym and I spend a fair amount of time writing and working on my blog.  Noting how I spend my time and what I like to wear helps me make better wardrobe decisions each season.  
I note what clothing I seem to be missing—this past season, it was summer tops.  I had moved  older tops along, and haven't replenished them.  Choosing lightweight summer tops will be on my list for sale shopping now, and will be added to my list for next spring. Last winter, at the end of the season, I stocked up on sweaters–they were on sale, and I was able to get may of the sweaters I had my eye on through the season.
Coming into this fall, I needed very little. I bought a pair of gorgeous flair jeans, and a pair of Spanx faux suede flairs, and will focus on foot wear and accessories.
Dressing Well at Home
I like to wear nice clothing at home—a pair of leggings, joggers or jeans with a nice sweater or top.  I think it's important to look and feel nice at home.  Plus, you never know what might come your way— someone might stop over–or you might have to run out–so getting dressed everyday is important—even if you work from home like I do.  Plus, it just makes you feel good.
This Season's Best Jeans
Jeans and pants were a popular purchase this month—I bought a new pair of flair jeans.   Having three really nice pairs of jeans is a wardrobe staple.  I make sure I have a pair of great skinny jeans, a pair of flair and a pair of straight leg jeans.  While light wash or ripped jeans cycle in and out of favor, I am a fan of dark wash jeans as they   A third pair would be a wild card—perhaps light wash—if you like a casual chic look, or perhaps a pair of wide leg jeans.  Having a variety is important, especially as you consider your favorite footwear.  I keep skinny jeans on hand so that when I want to wear high boots, to the knee or over the knee, I have a great pair of jeans to wear with that type of look.  Read more about styling blue jeans here.
You all loved flair jeans this season—several of you purchased flairs or straight leg jeans.  Here is a winning look. Your favorite, and mine–were the Beverly Jeans from Veronica Beard. I love these jeans! They are very slimming and make your legs look miles long.
This Season's Best Leggings 
Next, I like to have  several pair of leggings on hand.  I always go for black, navy, and dark brown, but I also look for a fresh take on leggings, such as an interesting fabric or a different style-such as this season's flairs.  When I saw Spanx new offerings I jumped and bought several pair.  I also go for faux leather, suede and velvet just to add a little variety to my collection. I added a few pair of joggers to my wardrobe last year—and a pair of wide leg lounge pants.  These make a great foundation for an at-home wardrobe that looks great for running errands as well.
I bought the faux suede flairs, and I love them! In the coming weeks, I will be styling them up for you. In the interim, if you want to check them out yourself, they are right here:
Cozy sweaters 
I am a huge fan of cozy sweaters—and fall/winter season I add a few nice sweaters to my collection.  Tunic style sweaters are a favorite as they are comfortable and make for great outfits.  I am a huge fan of cardigans—think hot flashes—as you can take them off and on.  They act as a "third piece" which makes for a winning wardrobe trifecta.  
Fall Jackets
The shacket is big news this season and are available at a variety of price points.  I picked up an inexpensive one as I am unlikely to wear it too much here in Florida, but I think its a great look.  Utility jackets are also trending and look so nice in fall.  One of my favorites is a blazer. Here are a couple of shackets and jackets you loved as much as I did.
Sharing a Journey readers love a casual chic look, and tended to click on blazers more than shackets-but the jury is still out. Do you like shackets or blazers better?
Dresses
Finding dresses in fall tones that can be worn in different ways—such as a slip dress style that can be worn with a jacket or sweater on a cool day, or with a t-shirt.  This type of dress is super versatile.  I love a dress with boots in the fall.  This dress was super popular from a fall weekend outfit post.
Special Occasions
Its wedding season right now,—wether you are the mother of the bride or groom, or a stylish guest, these beautiful outfits made me long for an invite.   This year is a great year for beautiful dresses to wear to weddings. Check out my post on what to wear to a fall wedding.
Date nights are pretty wonderful, and it's especially fun to get dressed up for a special night out. Since we are getting out so much more, having a few nice things to wear out for date nights should be on the list. If I'm not in a dress, I love wearing a pair of faux leather trousers and a blouse. If it's cold, I'd add a cute jacket or blazer. Jumpsuits are still a thing and are worth considering–and dresses are always nice too.
Anyway, through the months of August and September, I put together lots of outfits at many price points. I have been taking note of what you liked and purchased, as well as what I actually purchased for myself.  This week's Fashion Friday is a mash up of favorites.  Yours  and mine.  I will be sharing a few things I got and how I am styling them.
I'd love to hear from you—which looks are your favorite?  Which items are on your list and which have you purchased?  
The post Fall Outfits Sharing A Journey Readers Love appeared first on Sharing A Journey.