• Amazon • AmazonBasics • AmazonPrimeDay • Organization • Tips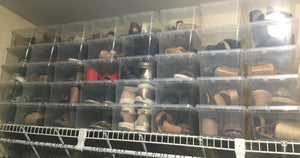 Amazon has storage solutions for every area of your home! Whether you're trying to organize your garage or maximize the space inside your home, having the right storage and organizational products can make all the difference. Find a place for everything by shopping Amazon's top 10 best sellers in home storage & organization! Please note that this list was current at the time of this post. Click through to the product's Amazon page for the latest pricing information, and be sure to check our Amazon Deals Page for all the latest money-saving buys! 1. Maximize your storage space with the ClosetMaid...
---
Resale Home. On the surface, it may seem like a simple decision. Newly built custom homes come with everything that you want, assuming budget can support it. You get to build what you want, with all the up to date amenities and new state of the art appliances. There are some challenges, among those that you may have difficulty finding the lot you want in the location you want to build. Resale properties may give you a bit more flexibility in cost and location, but you may have to accept compromises in the things that ou want in your new...
---
• FirstTimeHomeBuyers • HomeBuying • Tips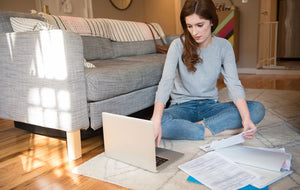 You're excited because you just found the perfect home. The neighborhood is great, the house is charming and the price is right. But the asking price is just the beginning. Be prepared for additional - and often unexpected - home-buying costs that can catch buyers unaware and quickly leave you underwater on your new home. Expect the unexpected For almost every person who buys a home, the spending doesn't stop with the down payment. Homeowners insurance and closing costs, like appraisal and lender fees, are typically easy to plan for because they're lumped into the home-buying process, but most costs...