To help you avoid those mishaps, we've compiled the best bike multitools on the market. Increasingly popular for both transportation and sport, bikes provide an incredible convenience for commuters and excellent workouts for cyclists. Whether you are biking toward a destination or simply enjoying the journey, you may not be paying as much attention to the thing getting you there. But like a car, your bike is an intricate machine, and maintenance is important. A Portable, Packable Toolbox: A Bike Multitool For both small adjustments for your riding comfort and large fixes to unforeseen issues, bike multitools put a toolbox...
---
• Biking • Camping • OutdoorRetailer • Winter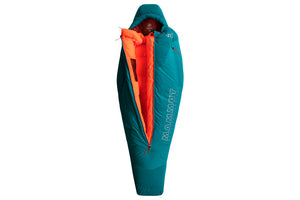 This camp gear, eyewear, cook kit, footwear, and more caught our eye for this show preview. Mammut Protect Down Bag -18C The Protect Down sleeping bag has a waterproof membrane in the head and foot areas for maximum comfort in extreme situations. It also has a central zipper for climate regulation, special material to minimize noise, and high-quality down for light weight and small packing volume. The lining is made from 100% recycled polyester. MSRP: $500 Stanley Perfect-Brew Pour Over Set For fall 2020, Stanley introduces the Perfect-Brew Pour Over Set, engineered to brew the best cup of coffee with the iconic...