• Blog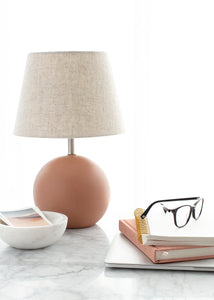 Did this week feel like a marathon to you too? It was a very full week and I could not be happier that it is Friday! My parents are here visiting and the boys have their first soccer game tomorrow morning! Lauren rounded up her favorite kitchen things in this post! I've already found myself reaching for my utility jacket from Amazon Essentials so much, and now I'm considering adding this water-resistant puffer jacket into the mix as well! I have a new underwear love! You can read more about my some of my favorite intimates on this post, but...
---
People are surprised when I say that I use both Rubbermaid FastTrack and Gladiator GearTrack and GearWall. The next question is whether they're compatible with each other. Spoliers…they're not. But almost immediately after that is why I have both. If you can't share accessories then that doesn't seem to make sense. The bottom line is that both the Gladiator GearWall and Rubbermaid FastTrack are great wall storage systems. However, I use them in different ways and even different rooms. So I thought it would be good to compare Gladiator GearTrack vs. Rubbermaid FastTrack. I'll explain all of their similarities and...
---
• Blog • ConservationBlog
Story by Eric Booton Photos by Ryan Peterson Since time immemorial, southcentral Alaska's Eklutna River, a glacial stream in Northern Cook Inlet traditionally known as Idlughetnu, was replete with fish, much like the ones we anglers fantasize about to see us through the work week. Anglers from around the world pinch pennies for decades to visit and finally catch a wild Pacific salmon or tussle with trophy resident fish like those that once filled the Eklutna. Today however, the river exists as a mere shadow of what it once was.  My hunch is that a straw poll would reveal many...