• Beginner • DIYProjects • ForHim • Garage • ManCave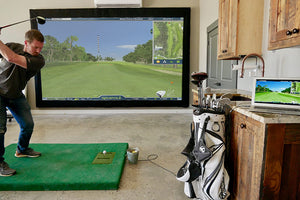 This is a project that I actually complete a few weeks ago and I am glad I did because with the stay at home order it has been a blast to have in the shop. This DIY golf simulator is about taking an otherwise inexpensive sensor and trying to make the experience as realistic as possible. It is also about having a dual purpose setup where the screen and projector can be used for standard TV/movie viewing as well as a golf simulator. If you love this stuff as much as we do, you might want to consider subscribing to...
---
• DIYProjects • Garage • Home • Organization • OurThirdHouse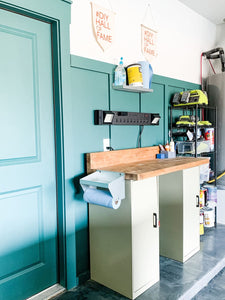 Would you believe it if I told you that Corey and I have been homeowners for 9 years now and we have never had an organized workshop? Never, ever. We've tried. Ohhhhh have we ever tried. Once we even got far enough to organize our garage and make some progress on the workshop space that we had…but if we're being honest it was really never all that functional. Nine years, y'all. It's a little pathetic. But. But! We are finally making some progress in this house with the garage and I think that by the time we hit 10 years...