• Appliances • BestOnlineDeals • House • Kitchen • Shopping
Make Your KitchenAid PRETTY!!! Because Now You Can Personalize Your KitchenAid to Look Exactly How YOU Want It! The KitchenAid stand mixer is an iconic kitchen tool, the form and function appreciated by professionals and domestic kitchen enthusiasts alike.  With an emphasis on quality workmanship, beautiful design and reliability, the KitchenAid stand mixer is an investment that will prove to be your greatest ally in the kitchen. And KitchenAid's are pretty already – but now they have released an option to completely customise your KitchenAid Stand Mixer!  It can go from functional to fabulous! Choose Your KitchenAid Model This is...
---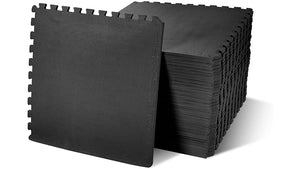 The time has finally come to transform that dingy and overcrowded garage space into your very own home gym. When you can't get to the gym or you're pressed for time, a home garage gym is a solid compromise. We've put together all the essentials you need to make a garage gym that works best for you. Check out our best home gym essentials to complete your at-home workout studio. BalanceFrom Puzzle Exercise Mat & Home Gym Flooring ‌ Enhance your home gym flooring over concrete or other surfaces with the BalanceFrom exercise mat. Depending on the size of your...