• BestPlyoBoxExercises • Conditioning • ExerciseGuides • Plyometrics • Training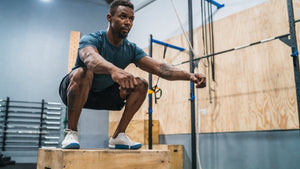 A good plyo box — whether purchased online or made at home if you're handy enough — will enable you to perform full-body workouts without the need for extra equipment or a pricey gym membership. With a plyo box and the right exercises in your repertoire, you can improve your power, endurance, and stability all at once. Below, we'll explore the eight best plyo box exercises you can start implementing today for more effective training and faster results.  Best Plyo Box Exercises Front Box Step-Up Lateral Box Step-Up Box Jump Box Jump-Over Decline Push-Up Box Dip Bulgarian Split Squat Decline...
---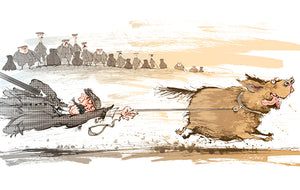 There are times when we, as gundog owners and handlers, wish the ground would swallow us up. Fear not. Janet Menzies suggests the cures for the worst sins Pulling on the lead is the most common problem reported by all dog owners. Bad gundog behaviour is not difficult to solve, but some adjustments to your training might be required. Janet Menzies charts the top 10 gundog crimes – and how to fix them. The perfect gundog is made, not born. So for more, follow the 9 gundog training tips from The Field. GUNDOG BEHAVIOUR: THE TOP 10 GUNDOG CRIMES Of...